Project Name: JICA Technical Cooperation Project in Kenya for Strengthening of Capacity on Road Maintenance Management through Contracting
Background
Three road administration authority was established as implementing bodies in 2009
Ministry encourages contracting out the road maintenance work for deteriorating road
Project Objective
Contract management cycle shall be improved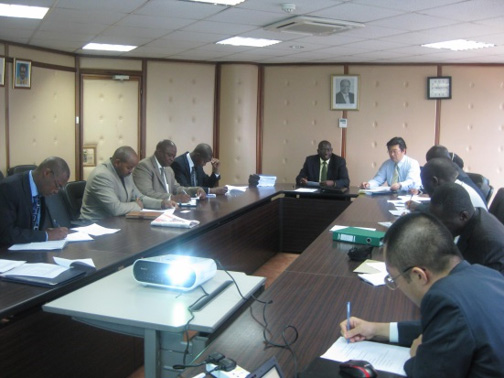 Phase1 project term: May. 2010 - May. 2013
Standard Tender Documents under Unit Rate Based/ Performance Based Term Contract
Cost Estimation Manual
Supervision and Contract Evaluation System
Introduction of DRIMS (IRI measurement device)
Phase2 project term: Nov. 2013 - Mar. 2016
PBC (Performance Based Contract) manual
Training program for PBC and Cost estimation
IRI measurement enhancement by DRIMS
Phase3 project term: Dec. 2016 - Nov. 2019
Contract management cycle establishment
Road Maintenance Works under Performance Based Term Contract
The road network in Kenya has approximately 170,000 km, but the maintenance budget for this is not sufficient. Therefore, Performance Based Contract (PBC) road maintenance was first adopted in 2010 aiming at efficient budget execution by actively utilizing private technologies.
Introducing one/multi year(s) term contract scheme for maintenance work replacing the conventional spot and short-term contracting.
Preventative maintenance rather than reactive one
Enabling quick response at emergency cases

The JICA technical corporation projects supports strengthening capacity of Road Authority on road maintenance management through contracting.